"I've been a fan of Roman and his work for a quite a few years and I can't imagine him sitting at home stroking a shotgun while searching for the IP's of the people that posted."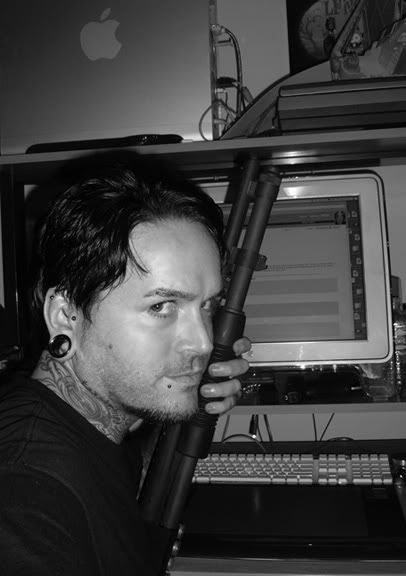 I had to do it. Just had to.
For the record, I have no problem with people posting, but others made a good case against it so now it is changed. I deleted all the unfun stuff.

I start drawing out some of the new Lenore strips next week.
Peace out, keep it real, G-monies.